Barbour Creek
AMERICA'S MOST RESPECTED LONG-RANGE SHOOTING SCHOOL
Helping You Achieve That Once In A Lifetime Shot
At Barbour Creek, we have one of America's top long-range instructors. James Eagleman is a retired U.S. Army Sniper who teaches the most comprehensive wind reading technique in the USA.
Barbour Creek's goal is to provide our clients with the skills and knowledge to make that once-in-a-lifetime shot whenever and wherever it presents itself. Our long-range hunting school is all-inclusive, providing world-class lodging, full-course meals, rifles, and ammunition for a reasonable price!
Learn More About Our
LONG RANGE HUNTING COURSES
Level 1 - Introduction To Long Range Hunting
Level 2 - Long Range Hunting Master Course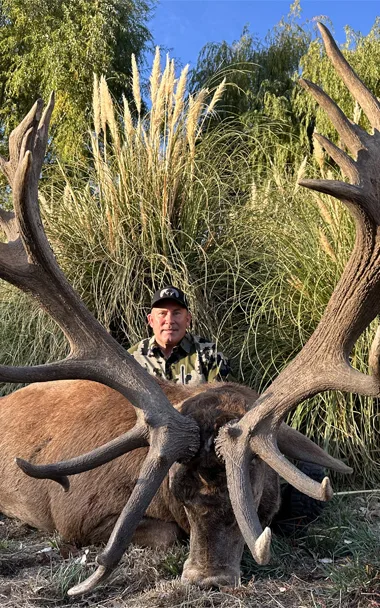 Tell us your hunting success story!
Google Reviews
Amazing Experience , Amazing place. James is simply incredible. Doubt there is a better instructor out there. Thank you for all the team receiving us for those 3 days. Lifetime... read more experience. Thank you Mr Simpson . You are a gentlemen. Tony is a legend

charlie maroun


May 3, 2021
If you have completed our courses or have one or more of our rifles, please click the button below to leave a review!
WHAT'S NEW AT
BARBOUR CREEK
Barbour Creek
Because A Once In A Lifetime Shot...
Only Happens Once!